Django Festival Allstars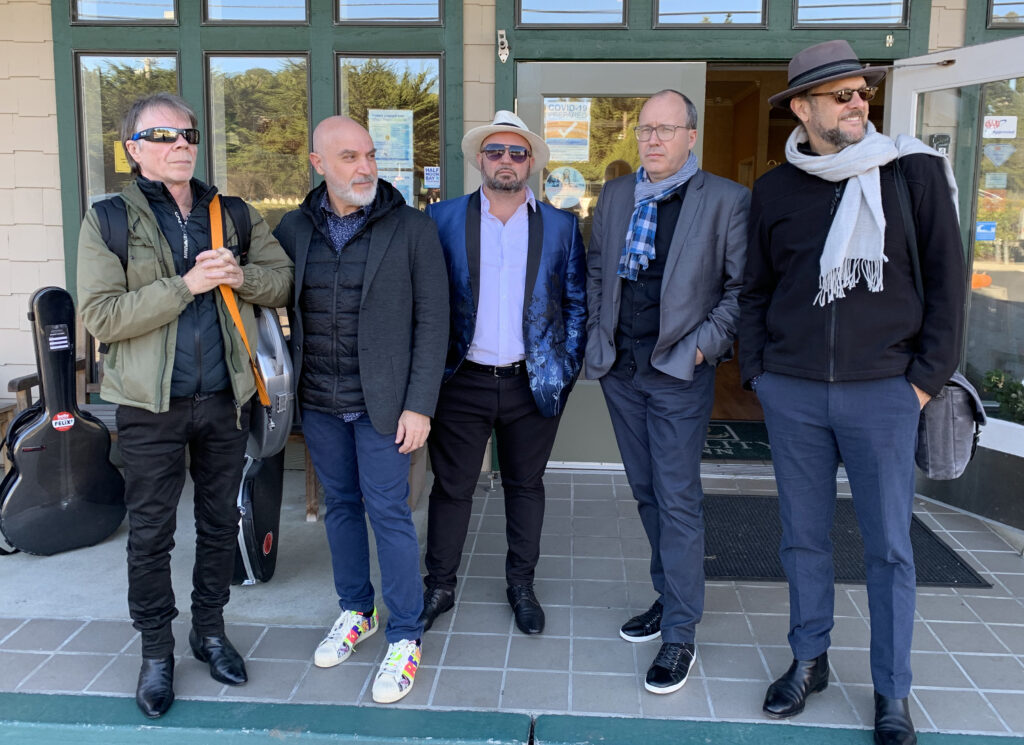 Pierre Blanchard, Antonio Licusati, Samson Schmitt, Ludovic Beier, Michael Harris
(Photo: Pat Philips)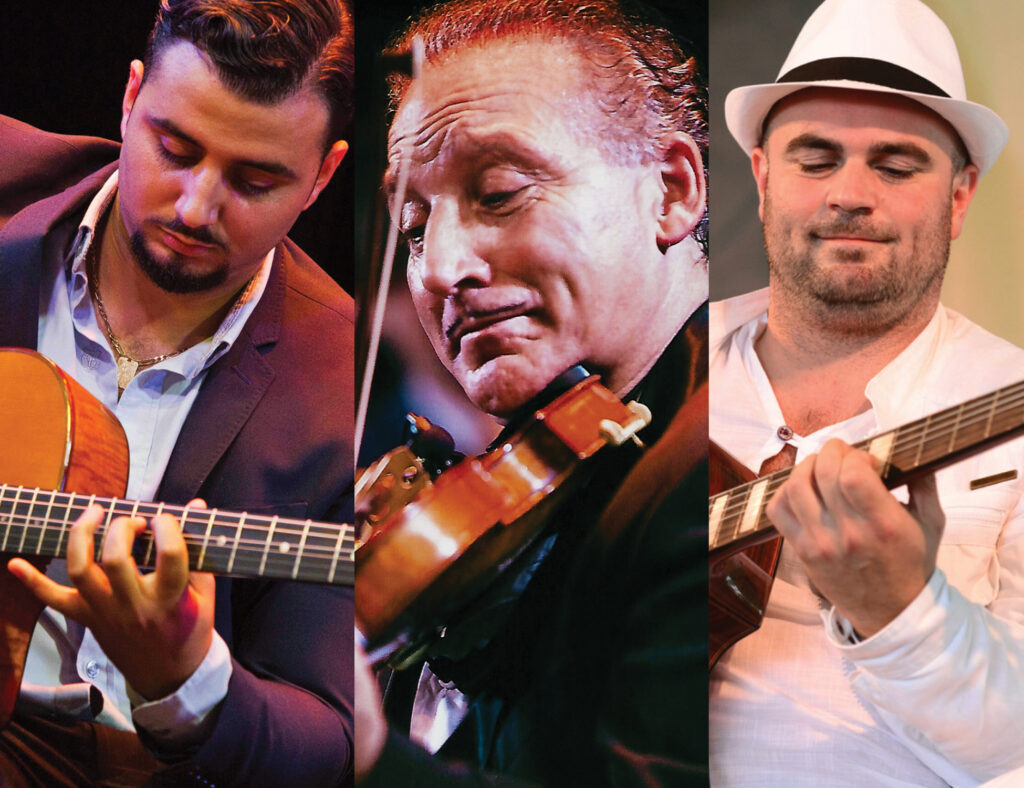 Amati Schmitt, Dorado Schmitt, Samson Schmitt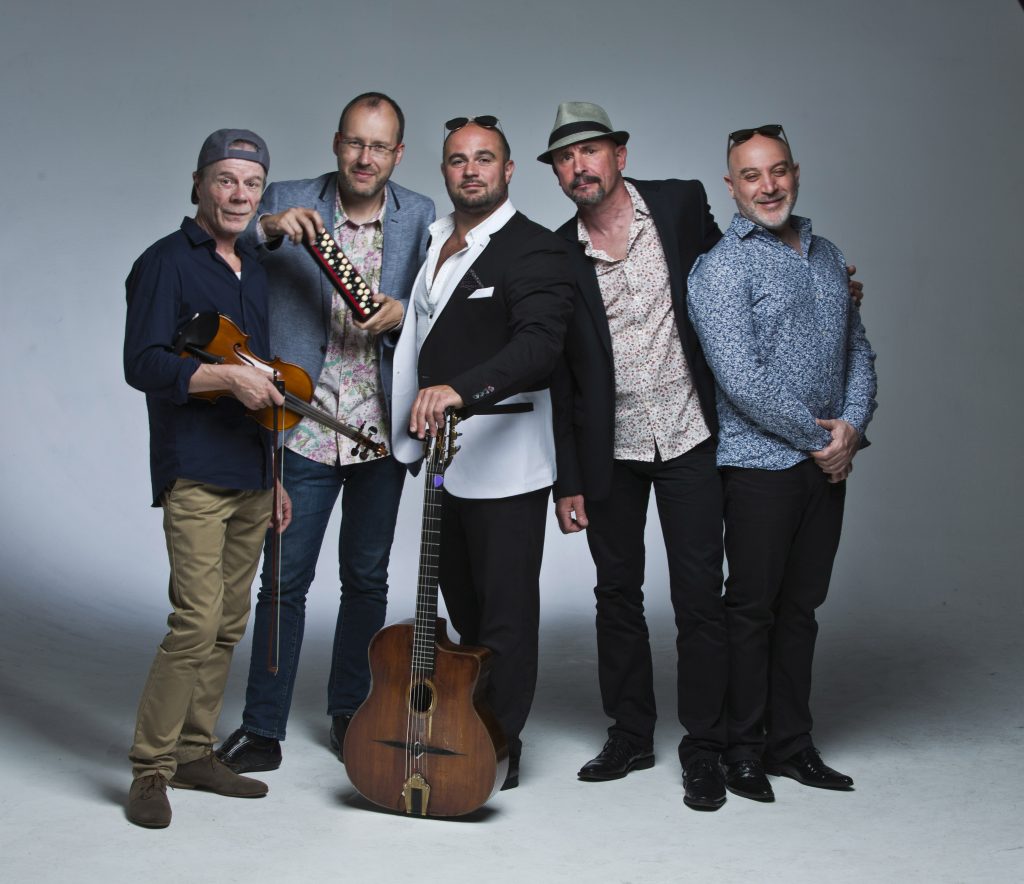 Pierre Blanchard, Ludovic Beier, Samson Schmitt, DouDou Cuillerier, Antonio Licusati (Photos: RR Jones)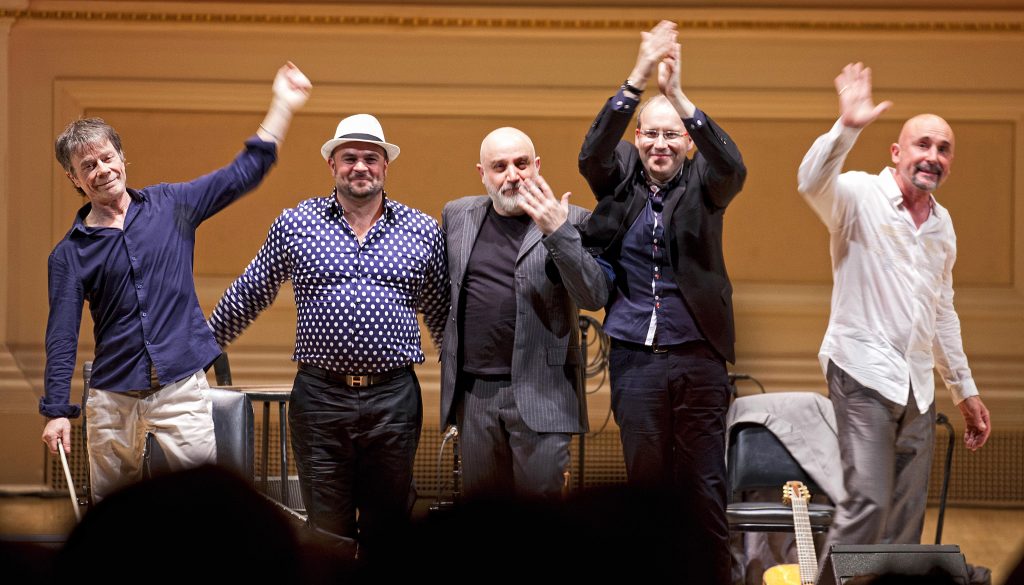 Django Festival All-Stars at Carnegie Hall, "Forever Django" concert, 2017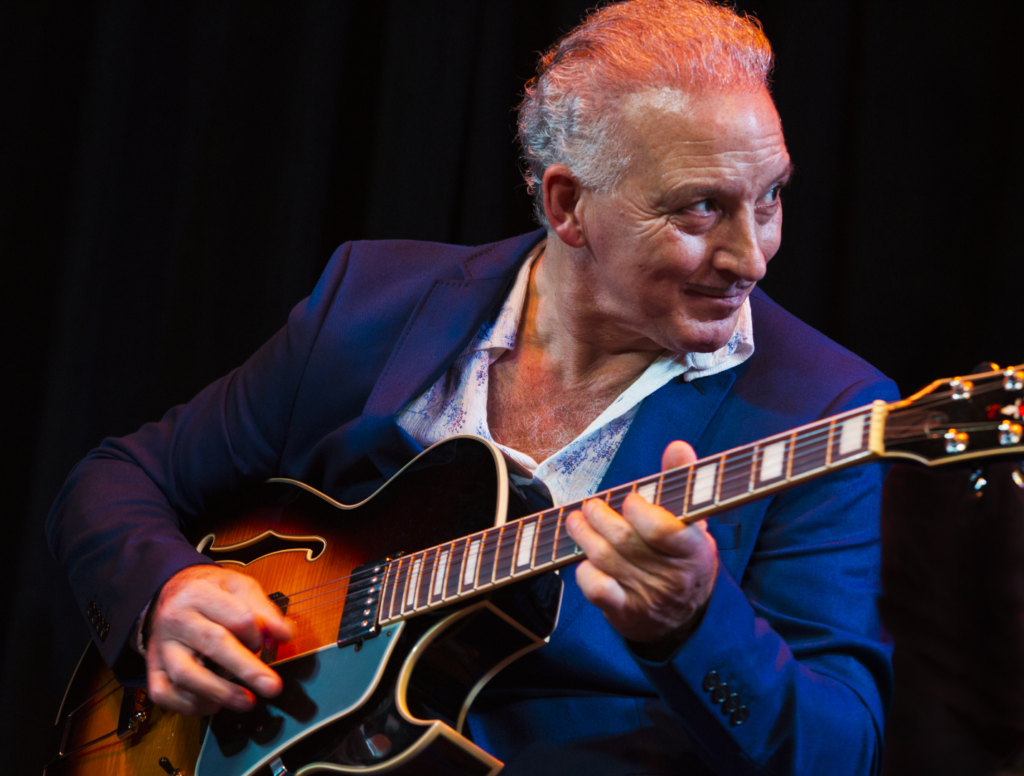 Dorado Schmitt
(Photo: RR Jones)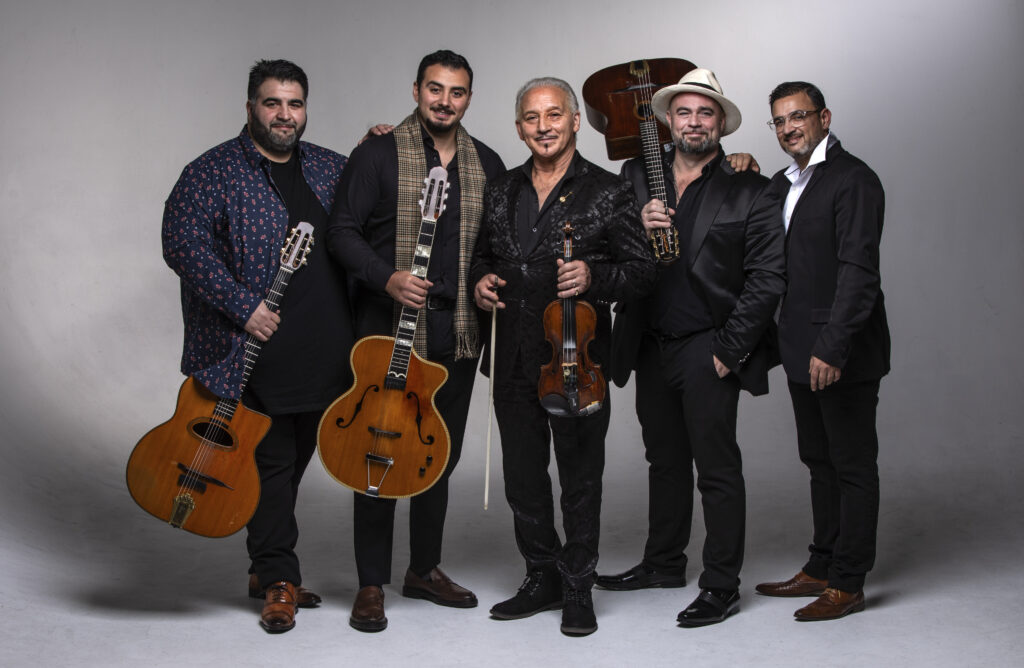 oooo, Amati Schmitt, Dorado Schmitt, Samson Schmitt, oooo
(Photo: RR Jones)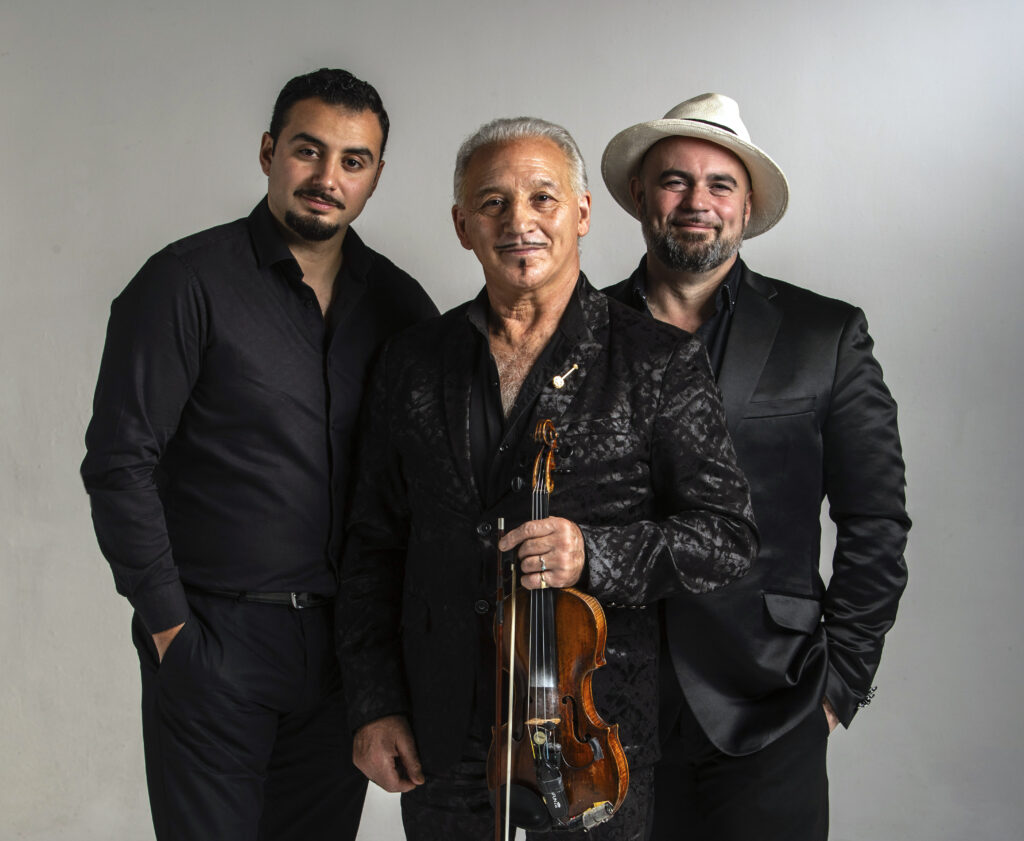 Amati Schmitt, Dorado Schmitt, Samson Schmitt
(Photo: RR Jones)
Band Description
Band Bios
Reviews
Stage Plot
"Hardest swinging band at the Newport Festival"
"Sensational"
Downbeat Magazine
---
"Djangofest is the best jazz show in town! Imagine a stage filled with six contemporary Reinhardt descendants, and you'll get a sense that the collective talent pool on the bandstand is larger than the Arc de Triomphe!"
Wall Street Journal
---
"Mr. Schmitt has the springy phrasing and effusive flow of a Djangoloist; he's clearly born to the style."
New York Times
---
"… lightning-fast finger work, powerful strumming, wild sweeps across the fingerboard and astonishingly fast tempos."
Los Angeles Times
About the Django Reinhardt Festival
---
HOT JAZZ harkens back to the 30's and 40's in Europe where DJANGO teamed with top Jazz Violinist STEPHANE GRAPPELLI to create The HOT CLUB QUINTETTE of France …the greatest musical partnership in European history Jazz history. The ALLSTARS follow in their footsteps taking the music beyond with original compositions , hip improvisations and some of Django's lasting greats. This 'hot-swing' form of jazz has its roots in American popular music and in the reverence for Duke Ellington, Louis Armstrong, and other top American jazz figures. They swing like crazy and will break your heart with a ballad. Each of them are composers and while this music can harken back to the great music of the past, their interpretations, arrangements, virtuosity, and original compositions bring a newness to Django's style and take it beyond. The Producers call it HIP HOT !…

The DJANGO REINHARDT FESTIVAL is going into is in its 16th successful year with packed houses at its home, the legendary music club BIRDLAND, in New York City-and tours prestigious halls across the country such as Rose HALL/Jazz at Lincoln Center, Disney Hall in LA, The Kennedy Center, Lincoln Center, The San Francisco Festival, and many more.  These world class musicians, who come mostly from France, now called the DJANGO FESTIVAL ALLSTARS, are the best players to come out of the Festival. They return to New York twice a year, Summer and Fall, for 6 days, 12 sold out shows and tours.  
Most great guitarists follow in the footsteps of the great Django such as Eric Clapton, B.B. King, and Keith Richards. This music continues to trend as the hippest, most cutting-edge on the scene having survived almost 100 years and counting. Leonardo DiCaprio proclaims that it is "the greatest music project he has seen in years!" He has become an ardent fan along with other "A" listers", such as Edward Norton, Robert Deniro, Martin Scorcese, Woody Allen, and many others. Producer Pat Philips recently produced Leonardo DiCaprio's birthday bash for his father's 70th in Los Angeles at which Leonardo flew in the DJANGO FESTIVAL ALLSTARS to perform! The Festival is a premiere musical event which was recently featured in Woody Allen's "Midnight in Paris". A Hollywood film is now in production on Django's life as the interest in Django has grown worldwide.
The Django Reinhardt NY Festival is produced by well-known impressarios Pat Philips and Ettore Stratta who have worked with a who's who in the music world including Tony Bennett, Barbra Streisand, Keith Richards, Billy Joel, Ray Charles, Yo-Yo Ma, Itzhak Perlman, Whitney Houston, Wynton Marsalis, Antonio Carlos Jobim, Michel Legrand, to name a few. They produced the Songwriters Hall of Fame music industry event for many years, and worked with major symphony orchestras such as The London Symphony and The Royal Philharmonic Orchestra of London. But, the music of Django is their passion!